With the holidays just around the corner, now is the perfect time to start baking! Luxembourg has some delicious, underrated desserts that are perfect for cold weather. Check out our list of mouth-watering Luxembourgish dessert recipes that will leave you wanting more!
Äppelkuch
This sweet apple cake is a perfect winter treat! Made with a buttery dough and a wet custard, the two layers literally combine in the oven creating a moist, incredibly delicious cake. When topped with a heavy dusting of cinnamon and confectioner's sugar, you have a simple and fabulous dessert for all to enjoy.
Recipe: Global Table Adventure
Verwurelter
Verwurelter are traditional and delicious Luxembourgish donuts! The donuts are made with a simple flour, butter, yeast, milk, sugar, eggs, and salt recipe. After mixing the ingredients the dough is formed into shapes of knots, and then deep fried. The donuts are done once they turn golden brown, and after you dust them off with some powdered sugar they are good to go!
Recipe: Kochbar
Mummentaart
Mummentaart is a traditional Luxembourgish pie that is filled with a cinnamon and apple filling. The filling consists of sliced sour apples, sugar, cinnamon, lemon juice and raisins. After placing the dough in the baking tin along with the filling, glaze the top of the pie with beaten egg yolks. This soft and crispy pie can be eaten chilled or warm, but should definitely be accompanied by fruit or whipped cream!
Recipe: Kachen
Quetschentaart
The quetschentaart is a Luxembourgish damson plum tart and is most commonly prepared during the autumn season. To make this delicious dessert you combine flour, sugar, butter, salt and eggs to make the firm dough. The dough is then rolled out and tucked into a tart tin, and later filled with fresh plums. To add some extra flavor, dust off the tart with some powdered sugar and you have a beautiful tart to impress all of your friends this season!
Recipes: Anne's Kitchen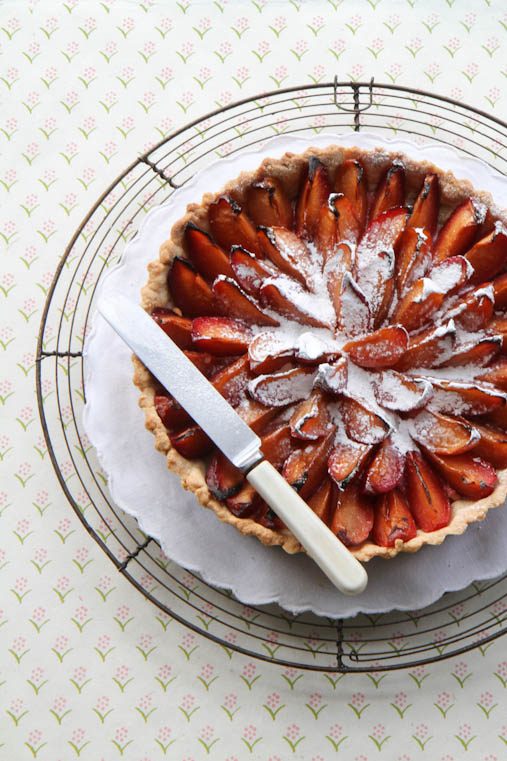 Wäffelcher
Wäfflelcher is one of the most iconic cookies in Luxembourg! Taking the shape of a mini waffle cone, these are a must make this season. To prepare these waffle cones, mix eggs, sugar, vanilla sugar, vanilla extract, flour and melted butter. Pour the mixture into a waffle iron, and let it cook until it is golden brown. Once they are done, roll up the Wäffelcher with a fork and let them cool. These are perfect for all ages to enjoy!
Recipe: Anne's Kitchen
Any Luxembourgish desserts we missed? Let us know in the comments!