One of the best parts about being in Luxembourg is how close it is to some incredible and historic cities in the world – Luxembourgers have the unique ability to drive to four countries in less than 3 hours! Take advantage of Luxembourg's prime location and take a quick road trip to the city of… Brussels!
Brussels, Belgium
Drive Time from Luxembourg City: 2.5 hours
As the renowned capital of Belgium yet still hip and trendy, Brussels is a city buzzing with energy and flooded with history. Known as the "capital of Europe" because of its position as the seat of the EU, Brussels is a global, multicultural city with rich culture everywhere you walk. Check out some of our recommendations for things to do while you're there!
Dine Out
You can't go to Belgium without picking up some classic Belgian food! Cafe Georgette has some of the best frites in town: they're doubled fried in beef fat which makes them so rich and crispy. Dip them in Andalouse sauce and you have an absolutely perfect snack throughout the day. You can just order frites at the walk-up window, or you can sit down for lunch and indulge in some more Belgian cuisine like shrimp croquettes and mussels.
Address: Rue de la Fourche 41, 1000 Bruxelles, Belgium
Located right next to Cafe Georgette is the pastry shop La Roi de la Gaufre with some of the most incredible Belgian waffles we have ever tasted! They are light and fluffy and are even better with their homemade caramel sauce on top with whipped cream. It is a small shop made by a small business, so it is a hole-in-the-wall shop with waffles that are truly authentic and made with love. A must eat!
Address: Rue de la Fourche 37, 1000 Bruxelles, Belgium
Next door to their pizza counterpart, NONA Pasta is a super cool and trendy spot in Brussels to grab some dinner with friends. The atmosphere is really hip and modern, and the menu is small but delicious. All of the food is housemade and all of the ingredients are organic and sourced from Belgium.
Address: Rue Sainte-Catherine 7, 1000 Bruxelles, Belgium
Shopping
Located right around the corner from the famed Manneken Pis, Heresie is a hip and curated vintage shop with affordable prices and amazing pieces of clothing and accessories! You should definitely pop in and take a look at some fun vintage finds.
Also close to the Manneken Pis is Appart N17, which is a cool concept store with a variety of women's items. It is a huge space with some super cute clothing, accessories, and great little gifts to purchase for yourself or friends.
Address: Rue des Grands Carmes 15/17, 1000 Bruxelles, Belgium
Located in the southern part of the city center is the Old Market, which is a famous flea market in Brussels with a ton of quirky and one-of-a-kind finds. Here you can find a ton of local goods from a wide range of vendors, so we definitely recommend stopping here if you're looking to pick up some unique finds for yourself or souvenirs for your loved ones.
Address: Place du Jeu de Balle, 1000 Bruxelles, Belgium
Immerse Yourself
Located in the heart of Brussels, The Musée Magritte Museum brings together the world's largest collection of the renowned surrealist artist René Magritte: 230 works and archives are displayed. The multidisciplinary space houses paintings, gouaches, drawings, sculptures and painted objects, as well as advertising posters, musical scores, photographs and films.
Address: Pl. Royale 1, 1000 Bruxelles, Belgium
If you're looking to hit a lesser known museum around Brussels, you should totally check out the GardeRobe museum! It is a small building that shows off all of the different outfits that the Manneken Pis has been dressed in over the years.
Address: Rue du Chêne 19, 1000 Bruxelles, Belgium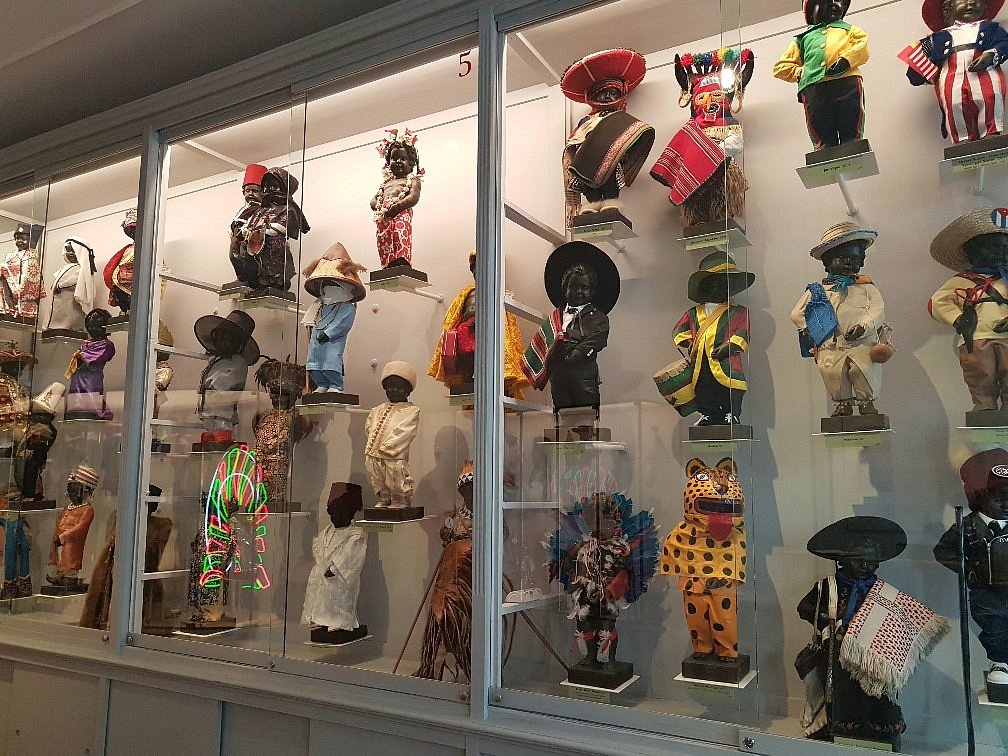 One of the coolest attractions in Brussels is the Atomium structure. Originally built for the 1958 World's Fair, the Atomium has become a landmark site in Belgium and a symbol for the city.
Address: Pl. de l'Atomium 1, 1020 Bruxelles, Belgium
Instagramable Spots
This is the imposing high Law Court of Brussels with some incredible neoclassical architecture. The outside is huge, but don't hesitate to go inside and check out the amazing interiors!
Address: Pl. Poelaert 1, 1000 Bruxelles, Belgium
Easily one of the most iconic spots in Brussels, the giant city square is filled with absolutely incredible buildings dating all the way back to the 1300s. Not only is the architecture beautiful, but the buildings in this square all have real gold leaf on them making it perfect for a photo!
Address: Grote Markt, 1000 Brussel, Belgium
The Meise Botanical Garden is one of the most unique spots in the city: it's a jungle in the the city! If the city gets too overwhelming, stop by the garden and find a multitude of rare plant species in this little ecosystem. Take some lovely photos among the greenery right outside of the city.
Address: Nieuwelaan 38, 1860 Meise, Belgium
Address: Pl. de l'Atomium 1, 1020 Bruxelles, Belgium
Grab a Drink
If you're looking to have a drink with a view, check out the Secret Rooftop bar. Located right in the center of the city, you'll get to enjoy panoramic views of the city while sipping on wine and little bites.
Address: Rue Duquesnoy 5, 1000 Bruxelles, Belgium
If you want to have a nice sit-down experience with some fine cocktails, The Green Man is the place for you! It is a little bar down a cobblestone street from the Grand Place and in a beautiful historic building. There are a ton of choices for unique and delicious cocktails, so enjoy a nice place to sit and fun cocktail or beer!
Address: Rue des Chapeliers 20, 1000 Bruxelles, Belgium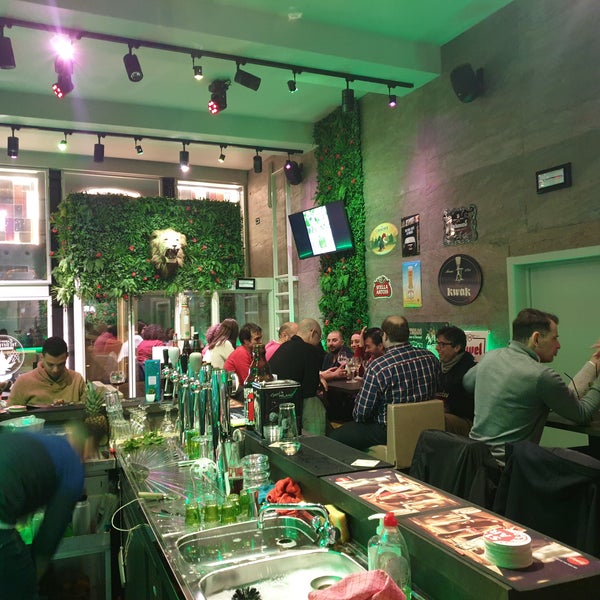 Loft is a chic bar with a stylish atmosphere, industrial look, and eccentric decorations. With a daily happy hour from 6 PM to 7 PM, Loft is the perfect place to enjoy a cocktail, as well as taste the best succulent red steaks, burgers, salads, and side dishes for lunch and dinner. Everything at very reasonable prices, including their delicious wines, beers and gin.
Address: Rue de Namur 51, 1000 Bruxelles, Belgium
Any cool places in Brussels that we missed? Let us know in the comments!